SafeBuy checks data from:
A & A Peate's overall website link trust
NOT ENOUGH DATA TO GIVE ACCURATE SCORE
THIS IS COMMON FOR SMALL BUSINESSES WHO MAY BE FOCUSING ON OTHER MARKETING AVENUES
Are you A & A Peate?
Claim your temporary SafeBuy profile to get more traffic, improve your appearance in search results and increase the trust of your site.
A & A Peate
Displays Phone Number
Has Security Certificate
Site older than 1 year
Displays Address
About
No info provided
Website Description
We are a housing association that provides homes to people in need.
Phone
020 3637 7276
Location
London;34 Buckingham Palace Rd;SW1W 0RH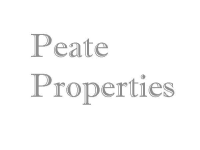 Website cannot be reached. My pad
...
read more