SafeBuy checks data from:
A & C Pumps Ltd's overall website link trust
0%
A MEASURE OF HOW CLOSE A & C Pumps Ltd IS TO THE MOST TRUSTED WEBSITES IN IT'S CATEGORY.
Web category based on sites linking in:
Business/Construction and Maintenance
Languages of sites linking to this site:
Are you A & C Pumps Ltd?
Claim your temporary SafeBuy profile to get more traffic, improve your appearance in search results and increase the trust of your site.
A & C Pumps Ltd
Displays Phone Number
Has Security Certificate
Site older than 1 year
Displays Address
About
No info provided
Website Description
A C Pumps are UK s leading manufacturer and installers of Packaged Pumping Stations Sewage Pumping Stations Submersible Pumps Sewage Lifting Stations Pumping Station Repair Sewage Pump Servicing Submersible Sewage Pumps
Phone
01304 840999
Location
Canterbury;Highleas Listways, Aylesham;CT3 3HS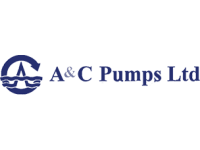 We have received outstanding service from Darrel & his team twice now, their out of hours service is a life/business saver ! Guests due to arrive from
...
read more