SafeBuy checks data from:
A D Party Shop's overall website link trust
NOT ENOUGH DATA TO GIVE ACCURATE SCORE
THIS IS COMMON FOR SMALL BUSINESSES WHO MAY BE FOCUSING ON OTHER MARKETING AVENUES
Are you A D Party Shop?
Claim your temporary SafeBuy profile to get more traffic, improve your appearance in search results and increase the trust of your site.
A D Party Shop
Displays Phone Number
Has Security Certificate
Site older than 1 year
Displays Address
About
No info provided
Website Description
For all your party accessories Let us help make your special day perfect - weddings, fetes, parties, celebrations , bat & bar mitzvahs or any event you want to celebrate./nWe can supply everything from balloons & helium, chair covers, stage decorations, floral centrepieces and bouquets, mood light...
Phone
0121 357 9761
Location
Birmingham;899 Walsall Rd, Great Barr;B42 1TN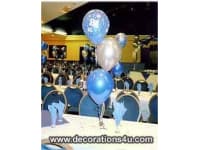 Visited this shop with two small balloons which I needed filling with helium. The balloons were two of many that were to be released to make people aware of organ...
read more
Lovely balloons for my son's first birthday. Very...
read more