SafeBuy checks data from:
A & E Plumbing's overall website link trust
0%
A MEASURE OF HOW CLOSE A & E Plumbing IS TO THE MOST TRUSTED WEBSITES IN IT'S CATEGORY.
Web category based on sites linking in:
Recreation/Travel
Languages of sites linking to this site:
Are you A & E Plumbing?
Claim your temporary SafeBuy profile to get more traffic, improve your appearance in search results and increase the trust of your site.
A & E Plumbing
Displays Phone Number
Has Security Certificate
Site older than 1 year
Displays Address
About
No info provided
Website Description
With over 20 years experience. Friendly, fast,competitive and reliable service. Call us for your Free quote. With over 20 years experience in the plumbing industry, family run; A & E Plumbing offer competitive rates to go with their highly recommended service. A & E Plumbing's reliability and extr...
Phone
01726 824485
Location
St. Austell;129 Creak-a-Vose Park, St. Stephen;PL26 7NB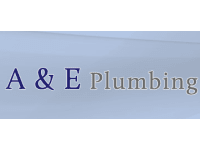 A first class service. We rang for an emergency and were surprised with the prompt response and resolution to the issue. So much so that we asked for a
...
read more