SafeBuy checks data from:
Are you A & G Electrical Distributors Ltd?
Claim your temporary SafeBuy profile to get more traffic, improve your appearance in search results and increase the trust of your site.
About
No info provided
Website Description
Catering for all your electrical needs with delivery available. Our new lighting showroom is now open! Call in and see us or visit our website.
Phone
01429 222744
Location
Hartlepool;2 Ladysmith St;TS25 1PX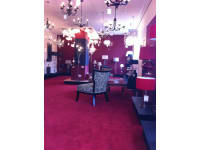 The staff were knowledgeable and directed me to exactly what I was looking for
...
read more