SafeBuy checks data from:
A & G Furniture Ltd's overall website link trust
NOT ENOUGH DATA TO GIVE ACCURATE SCORE
THIS IS COMMON FOR SMALL BUSINESSES WHO MAY BE FOCUSING ON OTHER MARKETING AVENUES
Are you A & G Furniture Ltd?
Claim your temporary SafeBuy profile to get more traffic, improve your appearance in search results and increase the trust of your site.
A & G Furniture Ltd
Displays Phone Number
Has Security Certificate
Site older than 1 year
Displays Address
About
No info provided
Website Description
Beds and Mattresses, House Clearance and Removal Specialists **24 hour text line**/nA & G Furniture pride ourselves on our commitment to provide a professional and speedy service at all times, whilst maintaining the highest quality of work./nCustomer- We listen to the customer requirements and und...
Phone
01255 762104
Location
Clacton-On-Sea;104 Old Rd;CO15 3AA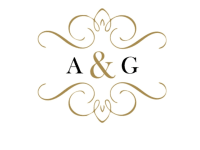 Absolutely outstanding service provided. A lovely looking shop with great ambience. Professional advice provided with lots of knowledge on products. Whether you are on a budget or not there is
...
read more