SafeBuy checks data from:
A & H Dental Care's overall website link trust
NOT ENOUGH DATA TO GIVE ACCURATE SCORE
THIS IS COMMON FOR SMALL BUSINESSES WHO MAY BE FOCUSING ON OTHER MARKETING AVENUES
Are you A & H Dental Care?
Claim your temporary SafeBuy profile to get more traffic, improve your appearance in search results and increase the trust of your site.
A & H Dental Care
Displays Phone Number
Has Security Certificate
Site older than 1 year
Displays Address
About
No info provided
Website Description
Warwick dental practice who can help you achieve a healthy mouth and a great smile. High quality family dentistry in a relaxed and friendly atmosphere. A & H Dental Care was established in 2000 by husband and wife team Adam & Helen Precelton. Located in Warwick we provide high quality cosmetic and...
Phone
01926 499991
Location
Warwick;38 West St;CV34 6AN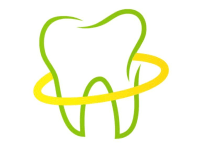 Kind, friendly staff - including Adam Precelton, the Dental expert/genius; easy to make appointments; and easy to park nearby. Because of a traumatic experience with injections - dental
...
read more