SafeBuy checks data from:
A & J's overall website link trust
0%
A MEASURE OF HOW CLOSE A & J IS TO THE MOST TRUSTED WEBSITES IN IT'S CATEGORY.
Web category based on sites linking in:
Regional/Europe
Languages of sites linking to this site:
Are you A & J?
Claim your temporary SafeBuy profile to get more traffic, improve your appearance in search results and increase the trust of your site.
A & J
Displays Phone Number
Has Security Certificate
Site older than 1 year
Displays Address
About
No info provided
Website Description
Reseller Hosting Web Hosting Dedicated Servers Domain Names Heart Internet
Phone
01842 813522
Location
Brandon;55b High St;IP27 0AU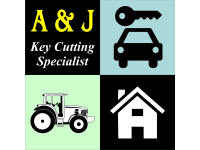 I recently needed a new car key with locking buttons the key was provided quickly and reasonably
...
read more