SafeBuy checks data from:
A & M Cleaners Yorkshire Ltd's overall website link trust
NOT ENOUGH DATA TO GIVE ACCURATE SCORE
THIS IS COMMON FOR SMALL BUSINESSES WHO MAY BE FOCUSING ON OTHER MARKETING AVENUES
Web category based on sites linking in:
Business
Languages of sites linking to this site:
Are you A & M Cleaners Yorkshire Ltd?
Claim your temporary SafeBuy profile to get more traffic, improve your appearance in search results and increase the trust of your site.
A & M Cleaners Yorkshire Ltd
Displays Phone Number
Has Security Certificate
Site older than 1 year
Displays Address
About
No info provided
Website Description
A & M Cleaning Services provide a reliable and trustworthy domestic and commercial cleaning service to clients throughout York and the surrounding area. If you are looking for a thorough and reliable York cleaning service to keep your home, office, rental property or business clean, call A & M Cle...
Phone
07754 285742
Location
York;Burton Green;YO30 6JD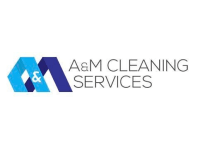 I have used A&M Cleaners twice for end-of-tenancy cleaning. On both occasions they did an excellent job and they were
...
read more