SafeBuy checks data from:
Acquisitions's overall website link trust
0%
A MEASURE OF HOW CLOSE Acquisitions IS TO THE MOST TRUSTED WEBSITES IN IT'S CATEGORY.
Web category based on sites linking in:
Home/Gardening
Languages of sites linking to this site:
Are you Acquisitions?
Claim your temporary SafeBuy profile to get more traffic, improve your appearance in search results and increase the trust of your site.
Acquisitions
Displays Phone Number
Has Security Certificate
Site older than 1 year
Displays Address
About
No info provided
Website Description
Acquisitions was founded in 1974, specialising in the restoration of original antique fireplaces. As the company's passion for beautiful fireplaces grew, the business began to evolve and to focus on the replication of period fireplaces. Later, the design and creation of stunning contemporary firep...
Phone
020 7482 2949
Location
London;24 Holmes Rd, Kentish Town;NW5 3AB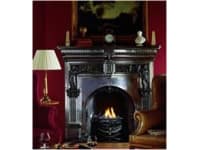 They seem like they know what they are doing and they do! but they are con artists. Their fireplaces look only vaguely like the brochures, you get simpler, knock-off versions
...
read more