SafeBuy checks data from:
Acstede Design's overall website link trust
0%
A MEASURE OF HOW CLOSE Acstede Design IS TO THE MOST TRUSTED WEBSITES IN IT'S CATEGORY.
Web category based on sites linking in:
Regional/Europe
Languages of sites linking to this site:
Are you Acstede Design?
Claim your temporary SafeBuy profile to get more traffic, improve your appearance in search results and increase the trust of your site.
Acstede Design
Displays Phone Number
Has Security Certificate
Site older than 1 year
Displays Address
About
No info provided
Website Description
Creating the right impression first time... Acstede Design has been creating graphic design and web design in and around Warwickshire and The West Midlands as well as the rest of the UK for over 35 years./nDistance is never an issue, with electronic communications./nIf you are looking to focus or ...
Phone
01926 851195 ;07836 548319
Location
Kenilworth;5 Broomy Bank;CV8 2SF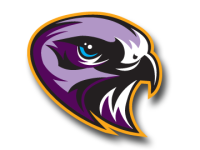 So pleased with my article design,
...
read more