SafeBuy checks data from:
AdMainBridging's overall website link trust
0%
A MEASURE OF HOW CLOSE AdMainBridging IS TO THE MOST TRUSTED WEBSITES IN IT'S CATEGORY.
Web category based on sites linking in:
Computers/Internet/Web Design and Development
Languages of sites linking to this site:
Are you AdMainBridging?
Claim your temporary SafeBuy profile to get more traffic, improve your appearance in search results and increase the trust of your site.
AdMainBridging
Displays Phone Number
Has Security Certificate
Site older than 1 year
Displays Address
About
No info provided
Website Description
Bridging loans can be used for any purpose anyone with property or land can secure a quick first or second charge facility with us. Funding based on equity not credit score so bad credit scores are welcomed to fast track apply.
Phone
07561 415082
Location
Blackpool;253 Preston Old Rd;FY3 9UW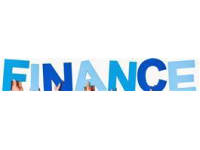 Absolutely brilliant people to work with. I was petrified about needing a bridging loan, however the guys at AdMainBridging explained everything clearly in non-jargon talk and even went through
...
read more