SafeBuy checks data from:
Adrem Group Ltd's overall website link trust
0%
A MEASURE OF HOW CLOSE Adrem Group Ltd IS TO THE MOST TRUSTED WEBSITES IN IT'S CATEGORY.
Web category based on sites linking in:
Business/Employment
Languages of sites linking to this site:
Are you Adrem Group Ltd?
Claim your temporary SafeBuy profile to get more traffic, improve your appearance in search results and increase the trust of your site.
Adrem Group Ltd
Displays Phone Number
Has Security Certificate
Site older than 1 year
Displays Address
About
No info provided
Website Description
Creative Recruitment Agency, Specialist in Recruitment for Architecture Jobs, Digital/IT Jobs, Graphic Design, Interior Design Jobs, Product Design Jobs and Industrial Design Jobs Adrem is a creative careers consultancy designed specifically for the architecture and design industries. Our lively t...
Phone
020 7562 8282
Location
London;Craftwork Studios, 1-3, Dufferin St;EC1Y 8NA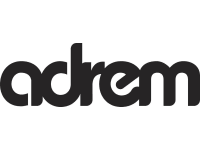 When I visited the office there was a positive atmosphere. Everyone who I spoke to tried
...
read more