SafeBuy checks data from:
Advance Building Designs Ltd's overall website link trust
NOT ENOUGH DATA TO GIVE ACCURATE SCORE
THIS IS COMMON FOR SMALL BUSINESSES WHO MAY BE FOCUSING ON OTHER MARKETING AVENUES
Are you Advance Building Designs Ltd?
Claim your temporary SafeBuy profile to get more traffic, improve your appearance in search results and increase the trust of your site.
Advance Building Designs Ltd
Displays Phone Number
Has Security Certificate
Site older than 1 year
Displays Address
About
No info provided
Website Description
Steel Building Designers, Structural Engineers, Nationwide Steel Structural Calculations Service, Portal Frame Buildings, Fabrication Drawings, CE Marking Structural Steel Advance Building Designs - with 20 years of practical experience designing steel buildings for industrial, commercial, agricul...
Phone
0845 544 2814
Location
Newtown;9 Broad St;SY16 2LU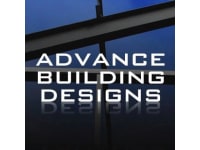 We have recommended Advance Building Designs to many of our clients for a variety of services and all have been very satisfied with the service they received and have even
...
read more