SafeBuy checks data from:
Agentia Childcare's overall website link trust
NOT ENOUGH DATA TO GIVE ACCURATE SCORE
THIS IS COMMON FOR SMALL BUSINESSES WHO MAY BE FOCUSING ON OTHER MARKETING AVENUES
Are you Agentia Childcare?
Claim your temporary SafeBuy profile to get more traffic, improve your appearance in search results and increase the trust of your site.
Agentia Childcare
Displays Phone Number
Has Security Certificate
Site older than 1 year
Displays Address
About
No info provided
Website Description
We synchronise candidate skill sets to match organisations within the childcare and education industry, bringing together top quality staffing solutions and great value for money. Agentia Childcare is a new innovative recruitment agency supplying childcare and education professionals across Mersey...
Phone
0333 880 2158
Location
Liverpool;100 Great Homer St;L5 3LF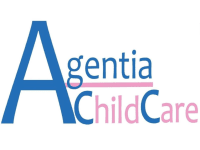 Really helpful and friendly service.
...
read more
The very pleasant staff at Agentia childcare are extremely knowledgable and very attentive to my requirements upholding the finest standards of childcare curriculum.
...
read more