SafeBuy checks data from:
All Outdoor Ltd's overall website link trust
0%
A MEASURE OF HOW CLOSE All Outdoor Ltd IS TO THE MOST TRUSTED WEBSITES IN IT'S CATEGORY.
Web category based on sites linking in:
Shopping/Antiques and Collectibles
Languages of sites linking to this site:
Are you All Outdoor Ltd?
Claim your temporary SafeBuy profile to get more traffic, improve your appearance in search results and increase the trust of your site.
All Outdoor Ltd
Displays Phone Number
Has Security Certificate
Site older than 1 year
Displays Address
About
No info provided
Website Description

Phone
07968 365077
Location
Borehamwood;Hamilton Business Park, Stirling Way;WD6 2FR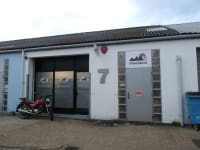 I ordered a Craghoppers Gilet from this Company, delivered quickly, great, however, the item was faulty, so sent several e-mails to no avail.
...
read more
An excellent customer experience. The price was better than Amazon and delivery was swift. A query I had on the product was very quickly
...
read more
Outstanding packaging/ delivery timing/ product/ price. Definitely using you again. One minor comment, never heard of company until did a
...
read more
A friend showed me his Leatherman Raptor a few weeks ago, very impressed, had to have one but couldn't justify price. Alloutdoor.co.uk had it at a good price, colour I
...
read more
Great Service I received item in two days. Item reviewed is the Exped 30 litre transit rucksack/bag. Great bag for the gym, beach and travel. Good quality material, big
...
read more
I`ve bought from this company on two occasions now, and both times, the transaction has been smooth and trouble-free, and on both occasions, the dispatch and delivery times have
...
read more
order a Rab down jacket at April, they send me a looking very old jacket, I return it in second morning, after over a month with a lot of emails.
...
read more
No Text
Ordered our product for delivery to Spain. After several aborted delivery attempts by the carrier here I contacted customer service. I received a very prompt reply to my email
...
read more
The pruners arrived in the mail today! Thank you so much for following up on this order. There was a bit of a mixup on shipping but
...
read more
Very happy with all my purchases over the last few months and just wanted to say thanks. Great, no hassles company. Wish all other
...
read more