SafeBuy checks data from:
Allied Sports & Leisure Ltd's overall website link trust
A measure of how trusted Google may think
asll.co.uk
is
0%
A MEASURE OF HOW CLOSE Allied Sports & Leisure Ltd IS TO THE MOST TRUSTED WEBSITES IN IT'S CATEGORY.
Web category based on sites linking in:
Business
Languages of sites linking to this site:
Are you Allied Sports & Leisure Ltd?
Claim your temporary SafeBuy profile to get more traffic, improve your appearance in search results and increase the trust of your site.
Allied Sports & Leisure Ltd
Displays Phone Number
Has Security Certificate
Site older than 1 year
Displays Address
About
No info provided
Website Description
Allied Sports & Leisure Ltd is a well established manufacturing company that has built up an enviable reputation over the last 25 years. We pride ourselves on our commitment to provide a professional and speedy service at all times, whilst maintaining the highest quality of work./nFor amazing sport...
Phone
0161 688 7049
Location
Manchester;Unit 1 Mersey Road Ind. Estate, Mersey Road North, Failsworth;M35 9LU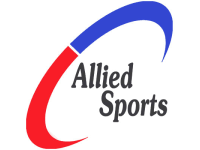 Described as 'Jumbo', but only marginally bigger than standard size.
...
read more