SafeBuy checks data from:
Altrincham Autos's overall website link trust
NOT ENOUGH DATA TO GIVE ACCURATE SCORE
THIS IS COMMON FOR SMALL BUSINESSES WHO MAY BE FOCUSING ON OTHER MARKETING AVENUES
Are you Altrincham Autos?
Claim your temporary SafeBuy profile to get more traffic, improve your appearance in search results and increase the trust of your site.
Altrincham Autos
Displays Phone Number
Has Security Certificate
Site older than 1 year
Displays Address
About
No info provided
Website Description
Altrincham Autos, a family run vehicle repair garage based in Altrincham, opposite Broadheath retail park. Trusted mechanics with over 25 years experience in mechanical engineering
Phone
0161 929 4964
Location
Altrincham;Quay House Viaduct Rd, Broadheath;WA14 5DU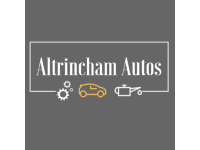 Altrincham Autos is a great company!! Extremely pleased had my spark plugs and coil pack changed at a great price. Great
...
read more
Absolutely fantastic garage! couldn't recommend it enough, Rick goes out of
...
read more