SafeBuy checks data from:
C A Innes & Sons's overall website link trust
NOT ENOUGH DATA TO GIVE ACCURATE SCORE
THIS IS COMMON FOR SMALL BUSINESSES WHO MAY BE FOCUSING ON OTHER MARKETING AVENUES
Are you C A Innes & Sons?
Claim your temporary SafeBuy profile to get more traffic, improve your appearance in search results and increase the trust of your site.
C A Innes & Sons
Displays Phone Number
Has Security Certificate
Site older than 1 year
Displays Address
About
No info provided
Website Description
www.ca-innes.co.uk Sons Plumbers and heating engineers in Keith since 1947. No Call Out Charge
Phone
01542 882870
Location
Keith;44 Regent St;AB55 5EW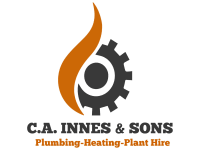 Had a cable installed for my shed and they did the digging and
...
read more