SafeBuy checks data from:
C A Miller Carpentry's overall website link trust
NOT ENOUGH DATA TO GIVE ACCURATE SCORE
THIS IS COMMON FOR SMALL BUSINESSES WHO MAY BE FOCUSING ON OTHER MARKETING AVENUES
Are you C A Miller Carpentry?
Claim your temporary SafeBuy profile to get more traffic, improve your appearance in search results and increase the trust of your site.
C A Miller Carpentry
Displays Phone Number
Has Security Certificate
Site older than 1 year
Displays Address
About
No info provided
Website Description
North London Based Fully Bespoke Custom Made Specialist Carpentry Business with over 30 years Experience In Fitted Furniture For Luxury and Modern Living. C A Miller has over 30 years' experience in the carpentry and joinery trade, and for the last 10 years has provided bespoke furniture and fitti...
Phone
07740 679763
Location
Enfield;33 Park Crescent;EN2 6HT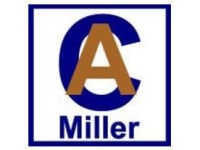 Had some fitted wardrobes made and installled. Very pleased
...
read more