SafeBuy checks data from:
C B Mower Services Ltd's overall website link trust
0%
A MEASURE OF HOW CLOSE C B Mower Services Ltd IS TO THE MOST TRUSTED WEBSITES IN IT'S CATEGORY.
Web category based on sites linking in:
Regional/Europe
Languages of sites linking to this site:
Are you C B Mower Services Ltd?
Claim your temporary SafeBuy profile to get more traffic, improve your appearance in search results and increase the trust of your site.
C B Mower Services Ltd
Displays Phone Number
Has Security Certificate
Site older than 1 year
Displays Address
About
No info provided
Website Description
CB Mower Services Ltd offers sales servicing and repairs to lawnmowers and garden machinery throughout Saffron Walden. We also sell reconditioned lawnmowers and garden machinery. Call us today on 01799 599774 for more information
Phone
01799 610835
Location
Saffron Walden;Unit 5 Wrights Yard Top Rd, Wimbish;CB10 2XJ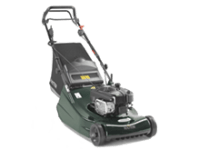 Chris and the team always provide a great service. As a commercial customer it's important
...
read more