SafeBuy checks data from:
C & C Supplies (Collinson) Ltd's overall website link trust
0%
A MEASURE OF HOW CLOSE C & C Supplies (Collinson) Ltd IS TO THE MOST TRUSTED WEBSITES IN IT'S CATEGORY.
Web category based on sites linking in:
Business/Construction and Maintenance
Languages of sites linking to this site:
Are you C & C Supplies (Collinson) Ltd?
Claim your temporary SafeBuy profile to get more traffic, improve your appearance in search results and increase the trust of your site.
C & C Supplies (Collinson) Ltd
Displays Phone Number
Has Security Certificate
Site older than 1 year
Displays Address
About
No info provided
Website Description
No info provided
Phone
01995 606311
Location
Preston;Nateby Works Longmoor Lane, Garstang, Nateby;PR3 0JB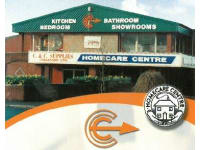 Had a kitchen designed by Paul Latham at C&C. Beautiful and unique.
...
read more
Went here just recently to look at various materials available for a hard landscaping domestic project. Having visited a different merchant a few hours earlier (and having left rather dismayed
...
read more