SafeBuy checks data from:
C D M Cleaning Services's overall website link trust
NOT ENOUGH DATA TO GIVE ACCURATE SCORE
THIS IS COMMON FOR SMALL BUSINESSES WHO MAY BE FOCUSING ON OTHER MARKETING AVENUES
Are you C D M Cleaning Services?
Claim your temporary SafeBuy profile to get more traffic, improve your appearance in search results and increase the trust of your site.
C D M Cleaning Services
Displays Phone Number
Has Security Certificate
Site older than 1 year
Displays Address
About
No info provided
Website Description
No info provided
Phone
01484 240854 ;01924938859
Location
Liversedge;19a Ashton Clough Rd;WF15 6JX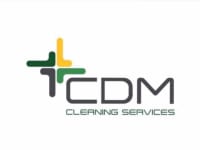 Great work to my gym Citus MMA and BJJ
...
read more
What a treat to have our house cleaned by a company that takes such pride in its work. CDM Cleaning provide a wonderful service, Tracy and her team are prompt,
...
read more