SafeBuy checks data from:
C & T Engineering Ltd's overall website link trust
0%
A MEASURE OF HOW CLOSE C & T Engineering Ltd IS TO THE MOST TRUSTED WEBSITES IN IT'S CATEGORY.
Web category based on sites linking in:
Business/Chemicals
Languages of sites linking to this site:
Are you C & T Engineering Ltd?
Claim your temporary SafeBuy profile to get more traffic, improve your appearance in search results and increase the trust of your site.
C & T Engineering Ltd
Displays Phone Number
Has Security Certificate
Site older than 1 year
Displays Address
About
No info provided
Website Description
C T Engineering Ltd is based in Weston-super-Mare. Our engineering services cover production toolmaking presswork moulding and welding.
Phone
01934 310700
Location
Weston-Super-Mare;Unit 1b Oldmixon Crescent, Oldmixon Trading Estate;BS24 9AX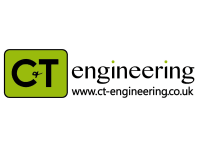 Very helpful service from start
...
read more